So, you want to create an Online business, first find a profitable niche for you. Now you have to choose a web hosting service to start your online business.
There are many factors to consider, and the decision process can be overwhelming. However, with a little research, you can find the best web hosting provider for your business.
First, you need to determine what type of business you have and what kind of website it has.
For example, if you're running an e-commerce site or a blog with a lot of images and videos, then you need to find a web hosting company that provides enough bandwidth for these types of sites.
Secondly, when choosing your web hosting, make sure that they offer customer support in the language that you speak and that they provide customer support 24/7.
You don't want to be stuck at 2 AM on Christmas morning with no way to contact your host because they only offer customer support during business hours on weekdays!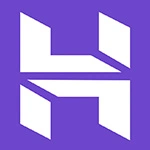 Hostinger Deal 20% discount
PROS
Lowest price hosting in the market
Performance Optimized
Great customer support
1-click WordPress install
Free Domain and Free SSL
Multiple Datacenters

CONS
Types of Web Hosting Service Available on the Market
There are many different types of web hosting services on the market. I will cover two types of web hosting services that are the most used and what they have to offer. With this explanation, you can choose a web hosting service that fit to your needs.
Shared Web Hosting Service
Shared web hosting is one of the most popular options for small-sized websites, blogs, and personal projects. It is a more affordable option than other options because it does not require as much bandwidth or storage space.
This service providers typically offer a plan that is designed for websites, blogs, or personal projects that require a low amount of bandwidth and storage.
This hosting option typically comes with unlimited traffic and email accounts, as well as other helpful features. Shared web hosting is one of the most popular options for small-sized websites, blogs, and personal projects. It is a more affordable option than other options because it does not require as much RAM, CPU power, and storage as more advanced options.
Server Hosting Plan
Server hosting plans are a more expensive option than shared web hosting service, but it offers better performance and reliability for large-sized websites with high traffic.
The most important advantage of this plan is that the server is dedicated to your website, so you don't need to worry about any other websites that are hosted on the same server.
You will also have full control over the server's configuration and can install any software you need without worrying about compatibility issues.
Another advantage of this plan is that it offers better security and protection against cyber-attacks.
The main disadvantage of this guide is that it requires a higher investment than shared web hosting, so not everyone can afford it.
How to Choose a Web Hosting Service for You?
There are a lot of factors to consider when you have to choose a web hosting service. The most important factor is the type of website you want to create, and how much traffic it will receive.
A shared hosting plan is the cheapest option for small websites that have low traffic. However, if your website's traffic increases, then you will need a dedicated web hosting plan which provides more bandwidth and storage space.
Web hosting plans typically have different features. Here are some of the features that you can expect from a web hosting plan:
The number of server locations to choose from
A domain name or subdomain
Email accounts included
Space for databases, files and FTP access
The amount of webspace you are allotted is a big factor when choosing your web host because the more space you can allocate to your website, the easier it will be for future growth.
Web hosts have various packages with different amounts of storage space, depending on which plan you select.
16 Things You Should Know before Choose a Web Hosting Service
If you want to start your own online business with a website, there are some things to know before choose a web hosting service. The following is a list of some important things to take into consideration when comparing web hosting providers:
Price
Server Uptime
Customer Support
Disk Space
Bandwidth
Domain Privacy
Control Panel
Email
Security
Site Migration
Website Builder
SSL Certificate
WordPress Hosting
Blogging Platform
Ecommerce Platform
Content Delivery Network (CDN)
1. Price
Choosing the best hosting price can be tricky. One of the main factors is the type of hosting you are looking for.
There are three types of hosting: shared, VPS, and dedicated. Shared hosting is a cheaper option, but it does not offer as much security as VPS or dedicated servers.
VPS is more expensive than shared hosting, but it offers more security and better performance. Dedicated servers are the most expensive option, but they offer the most performance and security.
If your website is small or medium-sized, then you should go with a VPS or shared hosting plan to save money. If your website has high traffic, then you should go with a dedicated server to avoid any issues with performance and security that may arise from having too many visitors on your website at once.
2. Server Uptime
The major factor of any hosting service is the server uptime. The provider should have 99% uptime in order to provide reliable services. If a server has downtime, then it will affect the reliability of the website and its services.
The hosting provider should have a 100% uptime in order to provide reliable services. If a server has downtime, then it will affect the reliability of the website and its services.
3. Customer Support
A customer support team of a web hosting provider should be able to answer any question their customers might have. They should be able to help them with their technical problems and provide them with the necessary information they need.
The team is the face of the company, and it needs to always be on top of all technical issues that might arise. They need to know how to deal with all sorts of questions, from simple ones like "What is your company's address?" to more complicated ones like "How do I set up a domain name?".
Apart from answering questions, customer support staff also need to provide valuable information about what hosting packages are available and what features they offer.
4. Disk space
The disk space you get should be enough for your website should be reasonable. Your site's content shouldn't exceed 3-5% of your disk space limit or else there will be problems with loading speed and performance of your site.
Pricing is also something that you should take into consideration when choosing your hosting provider. You should make sure that the price for disk space is reasonable and that you get enough of it for your site's needs.
5. Bandwidth
A bandwidth is a measure of the data transfer rate. It is the number of bits that can be transferred from one place to another in a given amount of time.
Bandwidths play an important role in hosting because it is used for transferring data between servers, so a high bandwidth will help to ensure that your website loads quickly and consistently.
Once your website is hosted, you should make sure to keep your bandwidth at an optimal level.
This is done by monitoring the server's bandwidth at all times and, if necessary, adjusting the settings.
6. Domain Privacy
A domain name is a unique identifier for your website. It is what people use to find your site on the internet. Domain privacy protects your contact information from being publically available on the internet.
Public domain records are what people see when they search for a domain name. They show the registrant's name, organization and address, and contact information such as phone number, fax number and email address.
7. Control Panel
A web hosting control panel is the interface that is used to manage the hosting account. The control panel is where you can manage your domains, create email accounts, and edit your site's files.
There are many features that a Control Panel should have, but it all depends on the type of hosting you are looking for. The most important features are E-mail management, Domain management, File manager, Database management, Server configuration.
8. Email
Email is a vital part of any web hosting service. It is the primary way that customers can contact the company and get help.
An email system should have features like:
An interactive and easy to use interface
A spam filter that prevents spam emails from being delivered to customer inboxes
A way to archive old emails, so they are not cluttering up their inbox
9. Security
Web hosting services are usually paid for monthly and come in different levels of service and price. The security of your web hosting depends on the level of service that you have chosen.
One of the best ways to secure your website is through a hosting provider that employs a secure server solution. This means that your information will not be accessible by any unauthorised person.
A secure server solution will have an enhanced firewall and a lock down on all traffic. These servers are encrypted, which means that there cannot be any unauthorised persons accessing your information.
10. Site Migration
A web hosting site migration involves the process of transferring all of the files, data and content from one web host to another. This is done for a variety of reasons, such as changing to a more reliable web host or migrating to a new domain name.
The migrations can be tricky and time-consuming. But with the right tools and resources, you can make this process much easier on yourself.
11. Website Builder
Website builder allows you to create your own website with the help of templates and drag-and-drop functionality.
This type of service is mostly used by beginners and designers who don't have any coding skills.
The most popular providers are Weebly, Wix, and Squarespace.
For CMS like WordPress you can use some Website Builders like Elementor, DIVI or Gutenberg and more.
12. SSL Certificate
A SSL Certificate is a document that confirms the identity of a website. It also encrypts all data transmitted between your browser and the site. The SSL Certificate protects you from cybercrime like identity theft, credit card fraud, and other malicious activity.
A SSL Certificate helps to ensure that the information you are transmitting is secure because it protects your personal information from being intercepted by an unauthorized user.
There are three types of SSL Certificates:
Domain Validation (DV)
Organization Validation (OV)
Extended Validation (EV)
13. WordPress Hosting
WordPress is the leading CMS in the world and it powers more than one-third of all websites on the internet. This means that there are a lot of people who use WordPress as their CMS and they need a good web hosting to host their website.
One of the best things about WordPress is that it offers free hosting for up to 3 websites. You can also upgrade your hosting plan to get more storage or bandwidth at any time if needed.
14. Blogging Platform
It is a common misconception that bloggers should host their site on a web hosting provider. Blogging platforms like WordPress, Tumblr, and Medium offer blogs with hosting services. These platforms are also easy to use and provide many features for the bloggers to use.
15. Ecommerce Platform
The ecommerce platform is the most important part of a web hosting service because it allows for the selling of goods and services to be done on the internet.
The platform itself is designed to help users create, manage and maintain an online store. It also provides a merchant checkout system that simplifies the process of buying goods or services from an online store.
16. Content Delivery Network (CDN)
A Content Delivery Network (CDN) is a system that delivers content to end-users with reduced latency and improved availability. It does this by distributing the content on servers that are located in different geographic locations.
The CDN serves as a middleman between web servers and end-users. It stores copies of the content on its own servers in various geographic locations, while the web server only needs to store one copy of the content. When a user requests a file from the CDN, it will serve it from the closest location to them, which reduces latency and improves availability.
A CDN can also help improve security by providing DDoS protection for web servers. If a server is under attack, then users trying to access it will be redirected to one of the other servers in different locations instead of being served an error page or message about unavailability.
Conclusion
Choosing a hosting provider can be difficult. It is important to consider the host's reputation, customer service quality, and whether they offer a money-back guarantee.
The best hosting company should have a good reputation for customer service and reliability. They should also offer an easy-to-use interface, which will allow you to save time on technical knowledge.